$

35.00
Retro Shubert Sweatshirt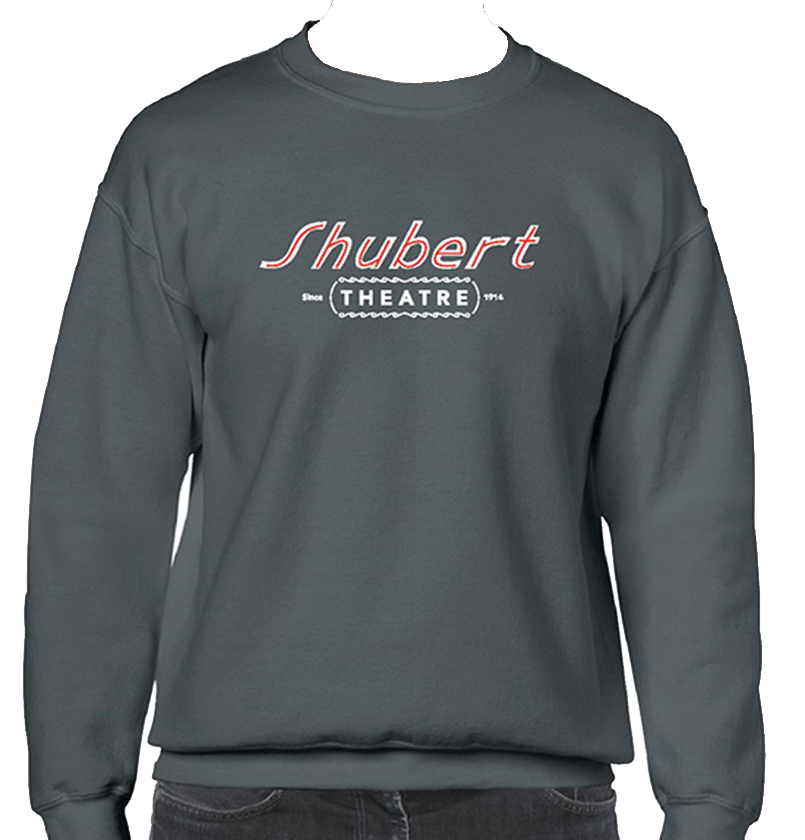 This cozy sweatshirt displays the iconic Shubert logo that was on the original marquee from the 1940s thru '70s and lit in neon! Did you know that the Shubert's facade and marquee had a special cameo appearance in the Betty Davis movie "All About Eve."
Shirt specs: Grey. Long sleeves. 50/50 preshrunk cotton/polyester. Unisex, relaxed fit.
Order by December 11, 2020 at 11:59 pm to receive your order by December 24, 2020.