$

35.00
Historic Premieres Sweatshirt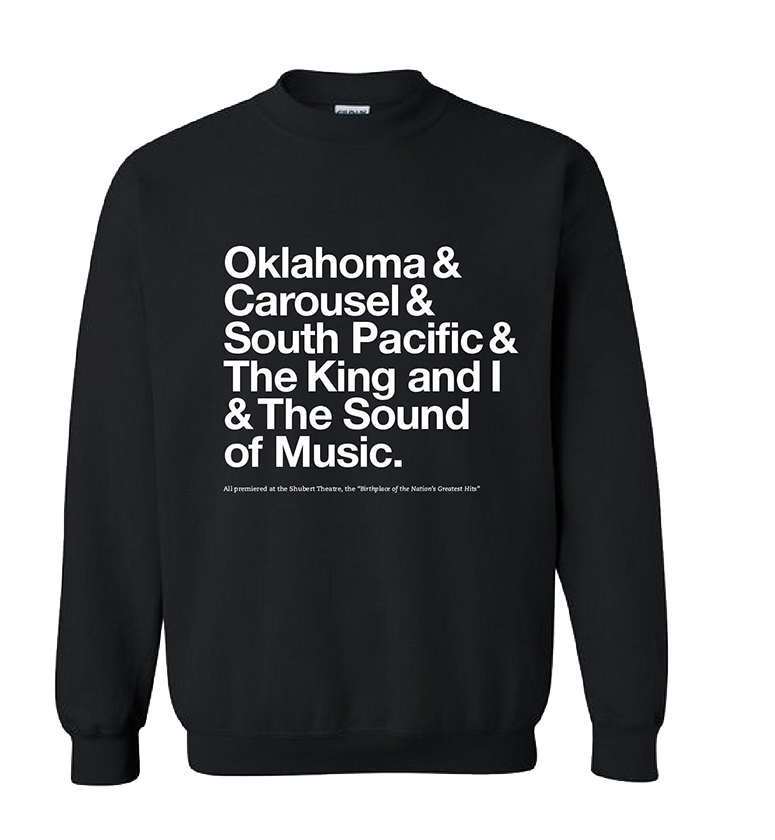 Test your friends with musical theatre trivia – all spelled-out on the front of this fun shirt!
Q: Oklahoma, Carousel, South Pacific, The King and I and The Sound of Music.
A: All premiered at the Shubert Theatre, the "Birthplace of the Nation's Greatest Hits"
Shirt specs: Black. Long sleeves. 50/50 preshrunk cotton/polyester. Unisex, relaxed fit.
Order by December 11, 2020 at 11:59 pm to receive your order by December 24, 2020.